MAT SIZES/PROFILES:
FOOTWEAR SIZES (US sizing shown):

S - Men 5 - 6.5; Women 6 - 8
M - Men 7 - 9; Women 8.5 - 10.5
L - Men 9.5 - 11; Women 11 - 13
XL - Men 11.5 - 12.5 

BACKPACK/TORSO LENGTH SIZES
Depending on pack volume and intended use the suspension system of a backpack becomes an essential feature. Defining torso length is not necessarily critical on a daypack but crucial on backpacking or alpine touring packs, as only perfect fit can warrant transfer of a bulk of the pack weight to the hips.

The center of the hipbelt ideally rests on the hip bone crest (pelvis) in order to bear the bulk of the load (refer to diagram) especially on large internal frame backpacks. But no rule without exceptions and sometimes a shorter torso length is better, for example in alpine or mountaineering situations where a short back allows easy access to the climbing harness.

How to measure torso length
Use a measuring tape to measure the distance between the top edge of the shoulders or C7 vertebrae (the one that protrudes when facing down) to the top crest of the hip bone (pelvis).


Backpack Suspension Size Ranges:
Medium (M) = 19 - 20.5 in / 48 - 52 cm
Long (L) = 21 - 23 in / 53 - 58 cm

Note: Even the most elaborate suspension system can only work perfectly when fitted correctly! And as no two backs are identical, we recommend testing backpacks with sample weights in an outdoor specialty shop.
SLEEPING BAG SIZING
EXPED sleeping bags come in different lengths and widths, depending on the style, to ensure a good fit for a variety of different users and body types.
STORAGE DRYBAG SIZES
Fold Drybag BS, UL and First Aid
XXS
Volume: 1 liter
Dimensions (closed): 6.3 × 5.5 × 2.8 in
Weight: 0.7 oz

XS
Volume: 3 liters
Dimensions (closed): 9.8 × 5.9 × 3.9 in
Weight: 1.1 oz

S
Volume: 5 liters
Dimensions (closed): 12.2 × 6.7 × 4.7 in

M
Volume: 8 liters
Dimensions (closed): 13.8 × 7.5 × 5.5 in

L
Volume: 13 liters
Dimensions (closed): 17.3 × 9.1 × 6.3 in

XL
Volume: 22 liters
Dimensions (closed): 20.1 × 10.2 × 7.5 in

XXL
Volume: 40 liters
Dimensions (closed): 22 × 14.6 × 9.4 in
Waterproof Compression Bag and Telecompression Bag
S
Volume: 13 liters
Dimensions (closed): 16.5 × 7.9 in

M
Volume: 19 liters
Dimensions (closed): 20.5 × 8.7 in

L
Volume: 36 liters
Dimensions (closed): 25.6 × 11 in

Customer Reviews
12/03/2022
Roy T.

United States
Expends the best
Very comfortable, firmer than REI's when when rolling over onto the edges.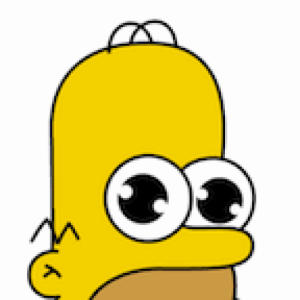 SS
12/03/2022
Scott S.

United States
Need to join two exped mats?
This is the tool to do it. I was pleasantly surprised to find it fit my mats right out of the pouch. Two per pouch, in a very nice pouch that fits in one of the mat bags. They are very light weight and easy to adjust. Once joined, the mats feel as they are one.